Martin Scorsese Shelves Presidential Documentary 
Legendary Director Martin Scorsese has scrapped his half finished documentary about former US president Bill Clinton. Two years of footage have been shelved due issues over control. The former President reportedly wanted more control over the project including the interview questions and the final cut of the documentary. A spokes person for TV network HBO commented, " It's not happening soon but that doesn't mean its not going to happen."
Star Trek Alien Closed Beta
Game developers Samba have announced details regarding its second closed beta for their new free to play game Star Trek Alien Domain The second closed beta was launched on Jan 22nd 2015 and is scheduled to run on February 6th 2015.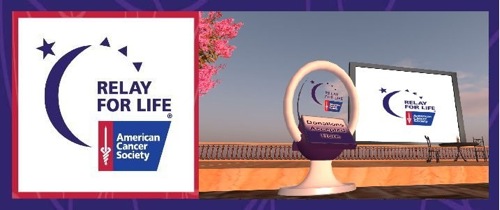 Relay for Life of Second Life Season Announced
Relay for Life once again comes to the virtual world of Second Life for their
11th Season. This years season called, the future is now, will kick off on March 7th 2015 and will run to August 2015.
 Powerglove Lead Guitarist Says Farewell
Boston Metal Band Powerglove said farewell to their lead guitarist Chris Marchiel, via an annoucement on their Facebook Page. Chris comments in this farewell to their fans, that he could no longer split his focus between becoming a game developer and music. He states, "Powerglove was a huge part of my life and always will be, and in the world of music it's basically a miracle to spend a decade in a band and truly part as friends."
Do you like what you've just read? Please share us with your friends!
Kennie is the first half of The Torch Entertainment Guide. It was her idea to start an off-world resource to help newcomers to Second Life, the project that later evolved into the website you see today.

She loves books and virtual reality, she also has a rather unhealthy love for the future pop band, Mind.In.a.Box.
https://www.youtube.com/watch?v=RaelLXKLlc8