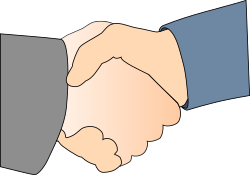 As a multiple Second Life business owner, I am often asked the following questions:  How can I start a business?  What would I need to start a business in Second Life?  What are types of businesses in Second Life I could own?
To help answer these questions and to contribute to the Torch SL Guide, I will post a series of articles on the subject of starting a Second Life Business.  Each series will focus on a specific type of Second Life business and give you tips on how you start, grow, and try to sustain your Second Life business.  In this first segment, I will give you an overview of the types of businesses in Second Life:
Clubs:  Everyone wants to be a club owner in Second Life!  This type of business requires a lot of time, patience, but can be fun and rewarding to grow a club from the ground up.
Content Creation/Merchants:  If you have a skill such as making clothing, furniture, or event trees, then this type of business may be for you!  This type of business will require you to be familiar with some third-party design software programs and to have great customer service skills when dealing with potential customers.
Affiliate/Franchise Owner:  This type of business is related to the Content/Creation Merchant's category., except you are not making the actual content.  You can find many popular brands in Second Life, that will allow you to be a franchise/affiliate owner.  This type of business requires you to have property and the ability to scout out great locations.
Land/Property Rentals:  This type of business can be time-consuming and very costly and involves you owning land directly or renting out private estate land to others.  This type of business involves much customer service work, time, and effort to sustain a reputable land/property business.
Everything Else:  This is the pot luck category.  Second Life is full of people who provide services, such as photographers, bloggers (such as myself!), event planning, modeling, and contract services for scripting or even building.  There is much to cover in this category and we will try to review all the possible options.
Look for Part Two of "So You Want to Start a Second Life Business" next week, where we will tackle the complex and fun business of owning a club in Second Life.
Jessi